About In Bloom Lavender Farms
Visit the Farm
Stay with Us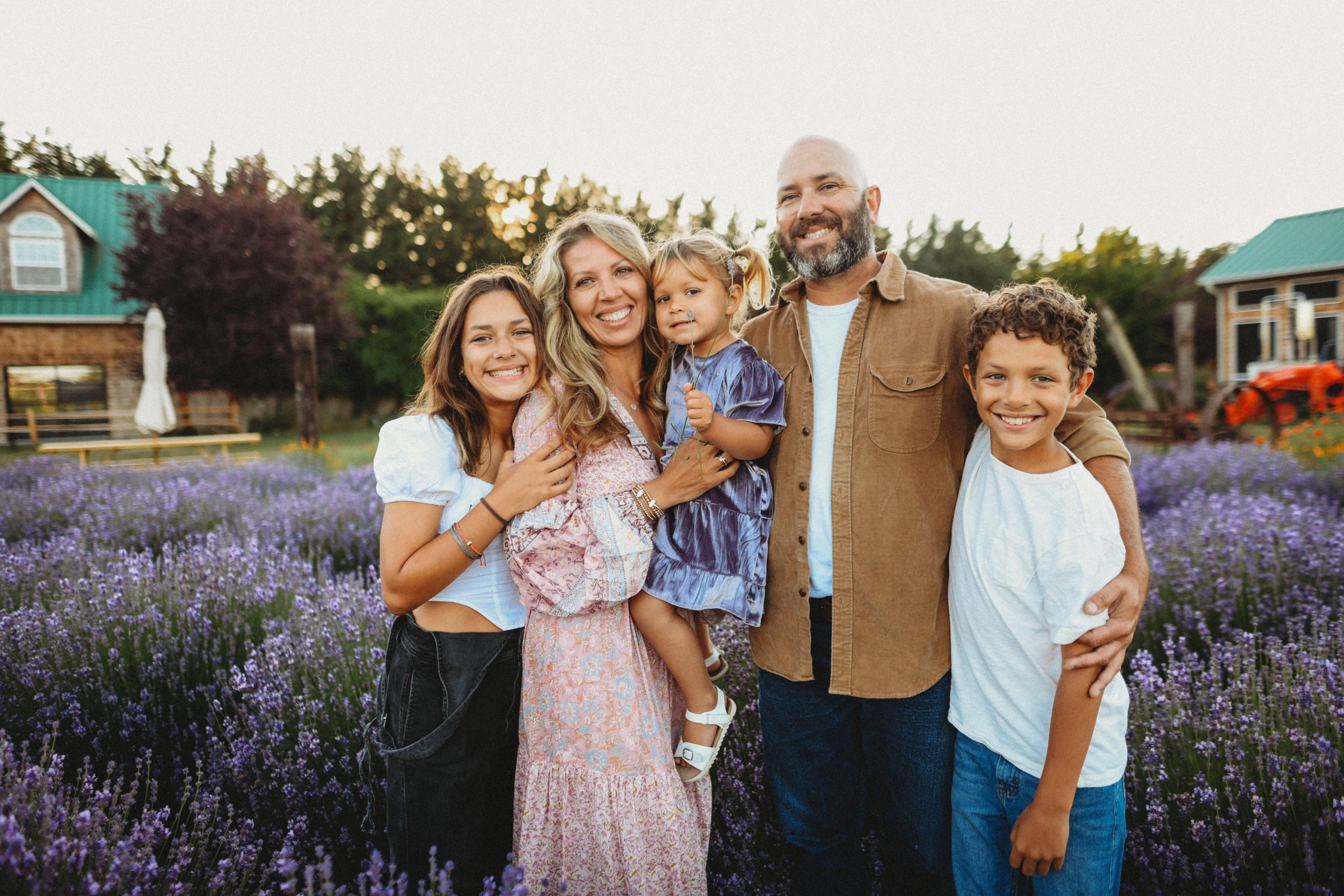 Meet the Farmers
For Luke and Deirdre, the journey of having a lavender farm has been the culmination of following dreams and a lot of hard work. This family has never believed that your dreams are ever too big or too farfetched to come true. After some amazing travel adventures and even living on a boat for a year, they wanted to settle down and give their three little kids, Ruby, River, and Rose a life where they could have space and run wild. Grandma decided to join and it was a done deal!
Sequim had popped up on their radar as the largest lavender capital of the United States. Having used and enjoyed lavender oil for many years, they thought what could be better than to farm this versatile, beautiful herb? Stars aligned, they sold it all in California and moved to Sequim. It didn't hurt that there were mountains, forest, ocean and rivers all just a stone's throw from most places.
There is no question that working as a family outside, hands in the dirt, is what they want to do! They learned quickly that with team work and muscle they can make lavender farming their passion. Deirdre, a dermatology Physician Assistant, was able to put her skin care knowledge to work, developing beautiful luxurious lavender skin and bath products.
You will see all three generations working at In Bloom Lavender Farms, living their lavender dreams.
Do I need a reservation to visit the farm?
Juliet Ekinaka
2023-04-22T07:43:30-07:00
We are open to the public during the "Season" typically June 1st- Labor Day, Thursday – Sunday 10am-5pm. No reservations are needed during those times. During Lavender Festival (3rd weekend in July), tickets are needed to visit the farm. Those can be purchased online (coming soon) or at the entrance but may sell out.
Join our mailing list today
Don't miss out on special offers and events happening at the farm!
"*" indicates required fields