In Bloom Lavender Farm House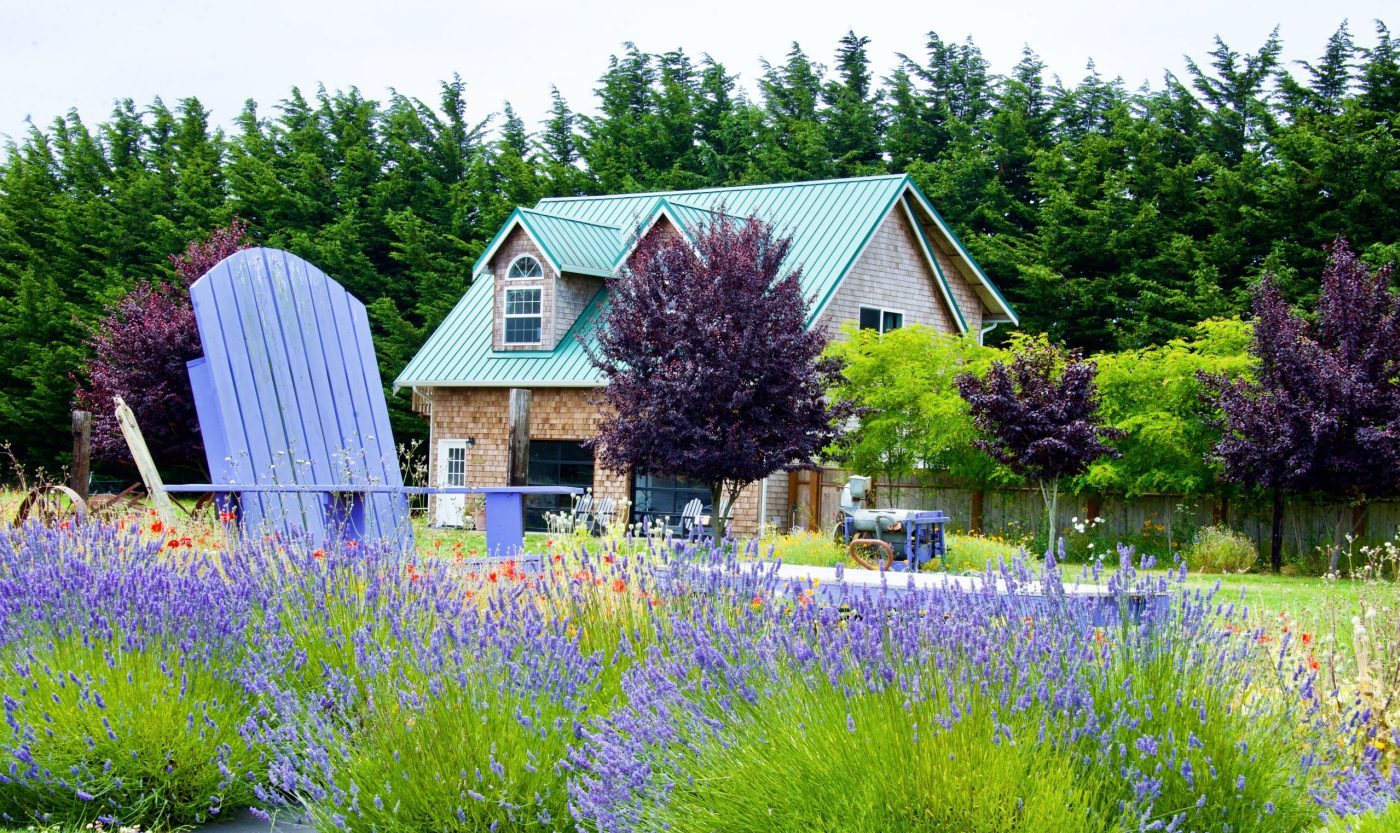 The Farm House
Welcome to In Bloom Lavender Farmhouse! Have you ever wanted to stay at a lavender farm? There's no better way to 'get away' than to stay on a flower farm! This charming 2 bedroom home will be the perfect escape.
Here you can soak up the beauty of the lavender fields, the mountains, or ride one of the beach cruisers one block to the ocean. During the summer season, guests can join in or watch the workings of the farm.
The space
This is a two-bedroom house with a main living area on the second floor. (Kitchen, dining, living room, master bedroom with ensuite, and loft area on the second floor). The deck with outdoor dining and BBQ is off the kitchen on the second floor. 1st floor has a game room with glass garage doors that you can open for indoor/outdoor living. The second bedroom is on the main floor through the game room. The second bedroom has a toilet room only. This room also has a glass garage door, along with black-out curtains for complete privacy.
We look forward to hosting you!
Farm House FAQs
When is the best time to stay at The Lavender Farm House?
Juliet Ekinaka
2022-03-04T17:51:24-08:00
You can stay at the Lavender Farm House any time of the year. Lavender blooms from May until early October, but the area offers many attractions all year. Autumn is exquisite, with the changing colors of the forest. The lavender is beautiful in the snow as well!
Join our mailing list today
Don't miss out on special offers and events happening at the farm!
"*" indicates required fields